The Story As Told By Silence
by Liz Ligawa
I was sitting in my doctor's office as I awaited my time to be seen. The "things to do" from our last visit scrolled through my head, ready to spill out as soon as she walked in: Decrease sodium intake. Increase physical activity. Limit processed foods. Take time to rest. These were not unkind recommendations. In fact, this wise counsel was offered to me by one of the most generous souls in medicine I know. But I still had not done it. So, I decided to keep quiet about the list- silently hoping she would not notice. Though she kindly observed my silence, she allowed her instruments to reveal the truth.
Over the last six months or so, I have been listening for, and to our community concerning the safety of Americans of African descent in relation to police. The dialogue and inquiry which has pulsed through communities across our country seems to have found censure in Waco. Is there something different about Waco that would make these conversations unnecessary? Is Waco a unique community which is immune to the ills suffered by Ferguson, MO or New York? Why is Waco so silent?
Before I continue, let me be honest. This subject is quite difficult for me. It is not what I originally intended to write about. I even struggled with feelings of inadequacy to engage this topic. However, even as I strongly embraced the urge to keep a safe distance from this truth, I realized that although it does not appeal to my comforts, I must acknowledge its appeal to my conscience. There is much to be heard in silence.
Waco has a history about which she keeps silent. It reminds me of the invisible boundaries we all adhere to in our families. Only a couple of months ago, many of us participated in these waltzes as we navigated the hushed topics of family members during the holidays. We will not discuss David's drinking even as we grow nervous with each subsequent glass. We do not check in on Miriam and Max's marriage even as resignation fills their eyes. And it sure would not be polite to mention the miscarriage suffered by Destiny and Deleon; they still have little Suzy anyway…right? Silence protects our secrets.
Jesse Washington is one of Waco's secrets. Its own history with Americans of African descent is the reason Waco remains silent.
I was listening to a brief TED talk by an educator named Clint Smith. In his discussion about silence, he takes courageous steps of vulnerability and discloses motives which took their turn in rendering him silent. Smith shared that though he had focused his passion to liberate his students, charging them to not abscond with their truth, he found himself in need of being reminded of the truth: "We spend so much time listening to the things people are saying that we rarely pay attention to the things they don't: Silence is the residue of fear."
I wonder how you are dealing with my silence in this article. There are many things I have left unsaid. Up until now, if you did not already know the story about Jesse Washington, there is not much more you know from reading what I have written. Up until now I have not mentioned that he was an African-American farm hand. Up until now, I have not mentioned he was held responsible for the death of an Anglo wife of a cotton farmer in 1916. Up until now, I have not mentioned our McLennan County courthouse…the hanging tree…or what was made of the charred remains of a man not valued by society; not valued by his Waco community. Our silence tells a story.
In the doctor's office that day, my silence told a story. If Dr. Duchamp would have only attended to my smile, I would have seemed alright. If she would have only paid attention to my put-together presentation, she would have had no concern. If Dr. Duchamp received my silence as an indicator of all things well, my needs would have remained unaddressed and on course for unfortunate events. I am grateful she practiced well when the truth was hard for me to tell.
In the silence I hear in our community, I am trying to decipher what it means. There are steps which have been made with regard to this part of our history, but there are silences still needing to be attended: the silence of apology in the resolution; the silence of Mr. Washington's name.
Yes, silence tells a story on its own. What story are you telling with yours?
---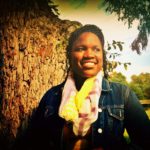 This post was written by Liz Ligawa. Liz is a graduate student of Baylor University where she has found the perfect expression of her community-centered heart in the MDiv/MSW degree program. With a concentration on Community Practice, she is also the adoring mother of one son, Elijah, who prefers to be regarded in public as Spider-Man. She may be reached at [email protected].
The Act Locally Waco blog publishes posts with a connection to these aspirations for Waco. If you are interested in writing for the Act Locally Waco Blog, please email [email protected] for more information.