No one Fights Cancer alone! Free YMCA program helps you fight for your health!
By Crystal Hernandez
May 2, 2015. Pacquiao vs. Mayweather. Billed as the Fight of the Century, this matchup was expected to be the highest-grossing match in history. The revenue from pay-per-view purchases alone proved that it was. Some might argue that the fight was less than expected.
I'm here to tell you, though, a fight bigger transpires every day. Imagine you are standing in one corner of the ring. As your opponent climbs through the ropes, you find yourself eye to eye with cancer. That's right. You're up against the big "C." That's the fight of your life, but you don't have to fight it alone. LIVESTRONG® at the YMCA is right beside you, gloves on and ready to help you overcome your opponent.
Punch one: Cancer steals your peace and rocks your world. Punch two: Cancer takes away your hair, your breast, your endurance, your stamina, your energy, and your self-esteem. Punch three: Cancer staggers your family, destroys your finances and leaves your head spinning while you're clinging to the ropes with all you've got.
Advances in medicine help many claim victory. However, the battle leaves the champion black and blue, tired and broken. When the fight is over, supporters and fans move on, leaving survivors alone to figure out what happens next in their stories. In the quiet that follows, survivors are left searching for a "new" normal. LIVESTRONG at the YMCA can help.
LIVESTRONG at the YMCA steps in to be the Creed to your Rocky helping you reclaim your health and wellness. The free program improves endurance, stamina, strength, balance and flexibility. You find a new group of fans in the survivors that join you, and emotional healing occurs. The twice-a-week 90-minute sessions help develop better health through cardiovascular and weight machines, free weights, resistance bands and modified classes. Two specially trained instructors take you under their belts to show you the "ropes".
Support continues after each 12-week session with LIVESTRONG at the YMCA Nights. Survivors and caregivers reunite with other participants and take part in fun activities, such as belly dancing, bunco and visits to the theater.
If you are a cancer survivor and would like more information about the next session, contact Chronic Disease Prevention Specialist Crystal Hernandez at (254) 776-6612 or [email protected]. If you would like to show your support, sign up for the LIVESTRONG at the YMCA Race. The 4th annual event will be Oct. 3, 2015, at Woodway Park. Sign up for the 1K, 5K or 10K via Active.com or at the Welcome Desk at Waco Family YMCA. Sponsorship opportunities are available. Donations can be made directly to the Y to support the LIVESTRONG at the YMCA.
LIVESTRONG at the YMCA is our way of making sure no one fights cancer alone. When cancer throws a blow to you or a loved one, the Y can help pick you up, dust you off and give you the strength and endurance to come back swinging. Together, we can take back what cancer takes away.
---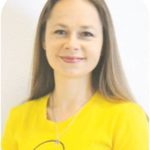 This Act Locally Waco blog post was written by Crystal Hernandez. Crystal is the Chronic Disease Specialist for the Waco Family YMCA. She received her degree in Exercise Science and Health Promotion from the University of Memphis. She and husband Shawn are blessed to be the parents of 4 beautiful children. In her free time, she loves hitting the pavement and pounding out a good run.
The Act Locally Waco blog publishes posts with a connection to these aspirations for Waco. If you are interested in writing for the Act Locally Waco Blog, please email [email protected] for more information.