Tami's Big Do Over: Mile Markers
(Tami Nutall Jefferson, a married mother and grandmother, is going back to school and she has invited us all along to enjoy the ride.  For more posts in this series, click here: Tami's Big Do Over.  – ABT )
By Tami Nutall Jefferson
The Truth About Age
If your life were a road trip, age would be your mile marker. Its sole purpose is to frame your goal-setting for every 12-month period so you can look back and see the tangible progress you have made – or not – towards your destination. This is easy enough when you're in primary and secondary school – you have plenty of people setting goals for you and driving you towards them – even when all you want to do is play. But when you become college age – years 18 to…say, death – that goal setting and driving is now up to you. And it's up to you to say when playtime is over.
I woke up the other morning and the first thing my God said to me was "Make current decisions based on your future self and one day you will meet your future self." I wish I had known this principle at mile marker 15; but I get it today at mile marker 42. You know who else got it at mile marker 44 (same mile I'll be at when I graduate)? Sam Walton! Sam Walton started his first five-and-dime Walton store at age 44. Who cares what he did the first 44 miles, he slayed those last 30 – for himself his family and the world.
A Collective Journey
Every graduation season, we see news stories and social media posts celebrating a new "twilight-years" graduate. An awesome thing, but my question is always "What was their journey like before graduation day? What's their real story?" I wanted to do this column to seek out and share those answers with people who care and need such inspiration. So this month, it is my pleasure to introduce my new friend, and Wacoan, Meg Wallace, and her mile marker 52 college journey.
All About Meg
TNJ > Hello friend. Introduce yourself to us – your collegiate status, what matters most to you.
MW > Hi. I'm Meg Wallace, and I'm graduating from Baylor in May 2018 with a Master's in Social Work. I'm also an empty nester, and I miss my two daughters something awful, but parenting by telephone has a certain kind of loveliness. I treasure the long, thoughtful conversations that we might not have had so regularly otherwise.
TNJ > What's your Waco story?
MW > My husband, Robin, and I wrangled a U-Haul clear from Chicago to Waco in August 2016 after helping my younger daughter pack up for college. I had married Robin, a Baylor musicology professor and father of two fine young adults, in January 2014, but we maintained two households until I got my girls launched. Fortunately, Robin was able to take a sabbatical and spend a year in Chicago while he wrote his forthcoming book, before we finally made our home together here in Waco.
TNJ > Why college? Why now at this mile marker in your life?
MW > Once my girls were launched, it was finally time for to relaunch myself. I have a BSW and started my career in community work back in the '80s; freelancing for academic publishers while raising my girls. I've been itching for a career change for ages, but going back to school would have been impossible for me while I was supporting my family and raising my children. Some Baylor MSW students are doing it all at the same time. They are my heroes!
TNJ > What's your next big step after graduating from Baylor?
MW > I wish I knew what will happen after school! My professional goal is to help congregations care well for their members because I know how important people's natural support systems are when they're walking through challenges.  But not many places hire for that sort of work. Finding out what's next will be an adventure.
TNJ > What is the college environment like for you at this stage in your life?
MW > Most of my classmates are very close in age to Robin's and my kids, so I'm learning with people who could be my kids' peers. It works out because I enjoy my kids and their friends, and they teach me a lot, just as my classmates do now. The greatest compliment I've received was when I heard through the grapevine that some of my classmates were talking about how they would love to have a mom like me. I'm not sure what my kids would think about that, but I sure appreciated the sentiment.
TNJ > What does your college and life experience look like today?
MW > Between putting in 16 to 20 hours a week at internship, working part-time, and taking 14 credit hours of classes, it's impossible for me to spend as much time with my husband and children we would like. But they're all on board with my relaunch, and I'm so grateful for their support. The light is at the end of the tunnel!
TNJ > What would you say to colleges & universities on behalf of their non-traditional students?
MW > Diversity in higher education requires making the college or grad school experience feasible so students can see it through. If professional schools that require internships want to attract and hang on to students of varying ages, nationalities, income levels, ethnic and racial backgrounds, and abilities who have varying earning needs, home responsibilities, and previous school experience, they need to think seriously about how to make diversity doable. Maybe they could revise coursework to eliminate redundancy, for example, and allow more ways for internship, class obligations, and income earning to align with each other. Nontraditional students are veteran jugglers. We have a lot to offer decision makers who are looking for new ways to make diversity doable while juggling their own many obligations.
Thank you, Meg for sharing your journey. Kudos and welcome to the new Waco!
---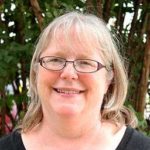 Meg Wallace is a Community Wellness Intern at Waco Regional Baptist Association and can be reached at [email protected]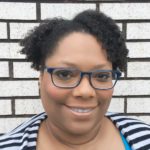 Tami Nutall Jefferson is an older, non-traditional student with a professional real estate background. Tami begins her first academic year at Texas A&M University pursuing a Bachelor's Degree in Urban Planning and Real Estate Development while commuting between Waco and College Station. Her hope is that Waco becomes the most attractive, modern, vibrant, and prosperous version of itself as an inclusive city and her professional mission is to help make that happen as a real estate developer and entrepreneur. Tami volunteers her time and voice to many downtown Waco placemaking and economic development causes and organizations.
To engage and share your non-traditional student experiences with Tami, contact her at [email protected] or connect with her on Facebook https://m.facebook.com/tami.nutall1
(Visited 23 times, 1 visits today)