League of Women Voters: Walk and Talk with LWV-Waco on July 14
By Rebecca McCumbers Flavin
While low voter turnout is a problem across the United States, Texas' voter turnout rates are especially disappointing. According to statistics reported by the Texas Secretary of State, there are more than 15 million registered voters in the state of Texas, yet fewer than 3 million of these voters cast a ballot in the March 2018 Primary. The turnout was lousy for both major parties. In the Republican Party primary, just over ten percent of registered Texas Republicans voted, and approximately 7 percent of registered Texas Democrats voted. The Texas Secretary of State estimates that nearly twenty-four percent of the voting age population (VAP) in Texas is not registered to vote, which means that less than eight percent of Texas' VAP voted in the March 2018 Primaries. With the local community's help, the League of Women Voters of Waco hopes to improve these numbers for the general election this November.
In ALW blogs earlier this year we introduced our chapter, but in case you missed those, let us (re)introduce ourselves. The League of Women Voters (LWV) is a non-partisan organization that for nearly 100 years has advocated protecting the right to vote and encouraging the exercise of that vote. LWV pursues this mission by both lobbying elected officials and providing non-partisan voter education materials and programs for citizens. In Waco the LWV had an active local chapter for decades, and after a several year hiatus, the Waco chapter was reformed in 2017 as a League-at-Large under the auspices of the LWV-Texas. In the past year LWV-Waco has hosted several events, including a voter candidate forum for the March 2018 primary election and voter registration drives.
For our next event, we are excited to team up with Waco Walks on Saturday, July 14 for a walk that will be part educational and part social. We will be strolling the border of one of Waco's most interestingly-shaped voter precinct boundary lines, the "dog leg" border that separates voting precinct 8 from precincts 4 and 7. This "dog leg" also forms part of the boundary between McLennan County Commissioner Precincts 1 and 2. We chose this area for the walk not only based its shape, but also for its general walkability in terms of distance, sidewalk availability, and access to shade. On our walk, which will take us through downtown Waco along Austin and Franklin Avenues, we'll chat about a number of topics, including the history of redistricting in the United States, how the redistricting process works in anticipation of the redistricting that will occur in the states after the 2020 U.S. Census, and how invisible political boundaries have tangible effects on our everyday lives.
Now, you may be asking yourself, "what does walking a voting precinct boundary line in the middle of the scorching hot Texas summer have to do with increasing voter turnout?" Great question. We would submit there are at least three connections.
The first connection is related to voter education, generally. According to a 2016 survey by the Pew Research Center, non-voters reported being less knowledgeable about politics than "consistent voters" (those who vote in both presidential and mid-term elections) and "drop-off voters" (those who vote in presidential elections but who tend to miss mid-term elections). Similarly, the survey found gaps in political knowledge between drop-off and consistent voters. In this and numerous other studies, there is a positive correlation between the level of political knowledge and voter turnout rates.
The second connection is related to learning about redistricting, specifically. In the U.S. there is a long history of legislators drawing district lines in an effort to protect their own political interests. When districts are gerrymandered to diminish the influence of an opposing political party or community of interest, by "cracking" (dividing voters in the opposing party across different districts to dilute their impact) or "packing" (concentrating voters in opposing party into a few districts so that they win there by overwhelming margins), this can have a negative impact on electoral competitiveness. Political scientists have found that voter turnout tends to be higher in areas where elections are more competitive. Moreover, increasingly sophisticated mapping software makes it easier for elected officials to effectively choose their voters during the redistricting process.
The final connection between walking and talking about voting is that while the act of casting a ballot takes place in the privacy of the voting booth, voter mobilization to increase turnout is necessarily social. If voters encourage nonvoters, for example, this could help foster a culture of voting in McLennan County. Whether you have never missed an election or never voted in an election, we hope you will come share your story with your neighbors during the walk.
So join us on Saturday, July 14 for Waco Walks! We will meet at the Waco-McLennan County Central Library at 1717 Austin Avenue at 8:00 AM. The walk will be less than two miles. Bring a bottle of water and sunblock. Dogs are welcome, but please be prepared to clean up after your pet. Our only ground rule for the walk is that in keeping with the LWV's strict non-partisan stance, we ask you to leave political party or campaign materials at home. LWV does not support any political parties or candidates for office.
---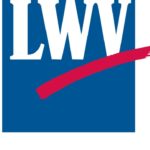 Rebecca McCumbers Flavin serves as Co-Communicator for LWV-Waco, leading the taskforce that focuses on voter registration and get out the vote activities. Dr. Flavin is also a Senior Lecturer in Political Science at Baylor University. To join or learn more about LWV, follow us on Facebook by searching for League of Women Voters of Waco, or contact the local chapter at [email protected].
(Visited 20 times, 1 visits today)