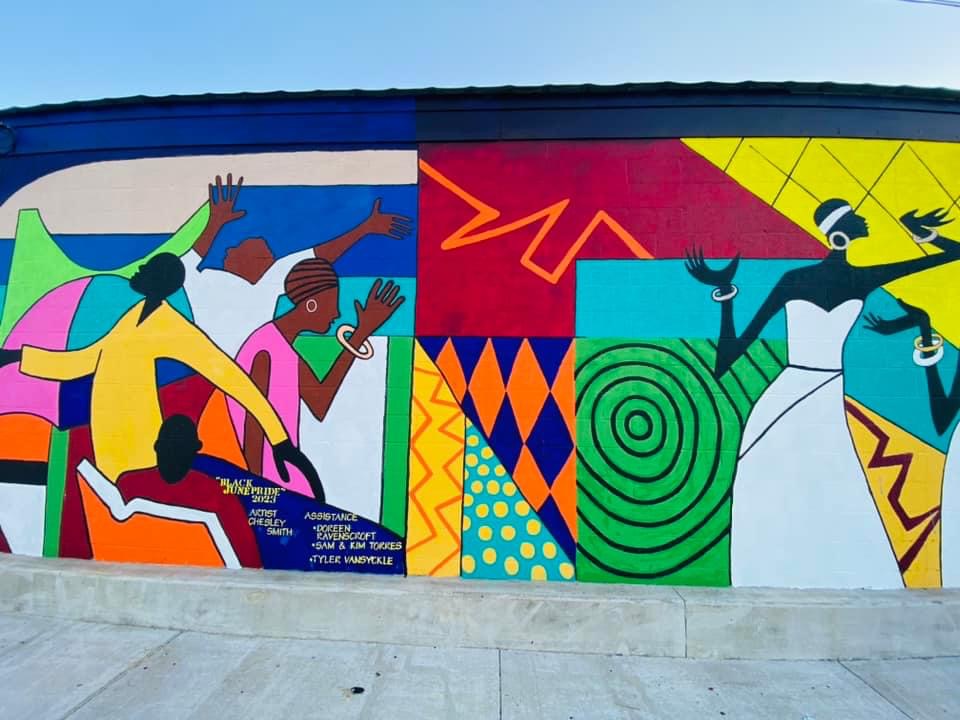 "Black Pride"
by Debbie Wright
Art has long been recognized as a potent medium for expressing emotions, stimulating dialogue, and challenging societal conventions. In recent times, the significance of representation in art has gained considerable acknowledgment due to its ability to amplify diverse voices, bridge divides, and foster a sense of belonging within communities. An exemplar of this principle can be found in Chesley Smith's new mural project, proudly titled "Black Pride," located on the wall of Marilyn's Gift Gallery on Elm Ave in Waco, Texas.
When asked about his inspiration for the mural, Smith said, "My goal is to inspire the community to embrace their African American culture and celebrate their heritage."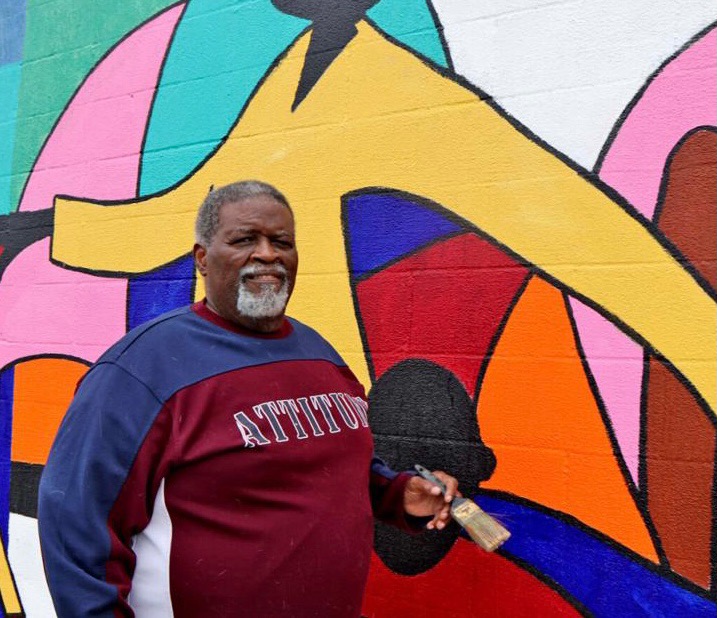 With 45 years of experience as an educator, including teaching art in both college and Waco public schools for 22 years, Smith brings a wealth of knowledge and passion to his artistic endeavors. Furthermore, he previously taught at Paul Quinn College, the oldest historically black college in Texas, which holds significant historical value as part of Waco's legacy as the "Athens on the Brazos". The mural project is particularly poignant as it also stands near the former location of the Paul Quinn College campus, situated at Eighth Street and Mary Avenue.
Smith has left his artistic imprint in other prominent Waco landmarks as well, such as the old Paul Quinn Johnson Hall and the historic Anheuser-Busch building on 10th and Webster Ave. Both structures are presently undergoing redevelopment, contributing to the city's ongoing evolution.
Smith's mural project on Elm Ave in Waco, Texas, required approximately three months to complete, spanning from the initial stages of design to the final touches. Throughout the process, Smith collaborated with Marilyn's shop, receiving some amazing community support from individuals such as Doreen Ravenscroft, Kim Torres, Sam Torres, and Tyler Vansyckle. Moreover, the mural project aligns with the mission of Marilyn's shop, which specializes in offering a selection of African American attire and artifacts. In combination, the mural and the shop contribute to the promotion of black pride, unity, and a more inclusive community in Waco.
Chesley Smith's commitment to art and representation has left an indelible mark on Waco, fostering dialogue, honoring heritage, and inspiring the community to embrace and celebrate their African American culture. His mural project serves as a testament to the transformative power of art and the importance of representation in promoting inclusivity and understanding within our communities here in Waco.
*Photos from the Art on Elm Facebook page