Special from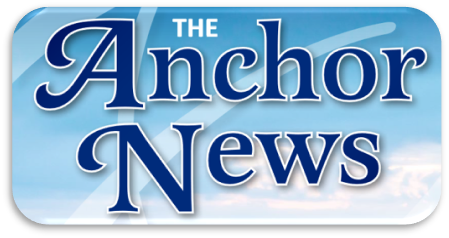 By Linda Crawford
You know those people who seem to know everybody, right? Alfred Solano is one of those people.
You have a fantastic idea and you want to introduce it to key people who can make it happen. Call Alfred Solano.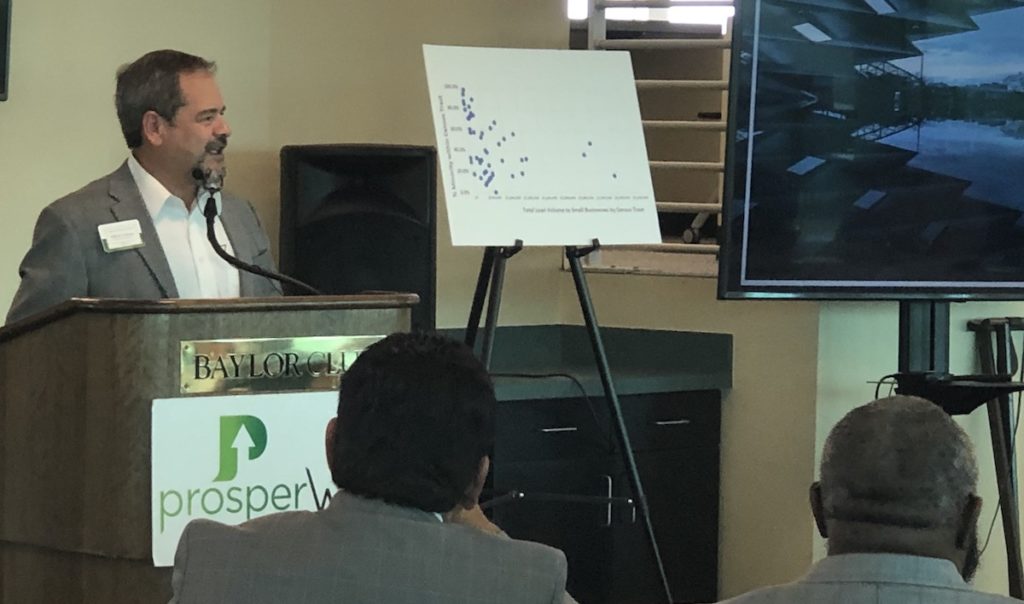 You need to meet people who can help you finish up a major project. No problem. Call Alfred Solano.
You simply want to meet certain leaders in the community, but you have no idea where to start. You guessed it. Call Alfred Solano.
Even if you need a good restaurant recommendation, just call Alfred Solano.
And think about it. How could he now know everybody? It seems that no organization is too large or too small for him to dedicate his time. His community activities are numerous and exceptionally diverse, like serving as chairman of the boards of Prosper Waco and Waco Family Medicine.
Ferrell Foster, who is acting executive director of Act Locally Waco and senior specialist for care & communication with Prosper Waco, met Solano through his service on the Prosper Waco Board of Directors.
"Later," explained Foster, "another local Hispanic leader invited me to a monthly luncheon at the Hispanic Chamber. Alfred called later to thank me for coming to the luncheon and said I was always welcome. As a White male in a new place, it meant a lot to me to be welcomed into a relationship with my Hispanic neighbors, who are so important to the life and vitality of Waco. Alfred is that kind of man; he is always drawing people into purposeful relationships with one another."
Others with Prosper Waco have similar things to say about Solano. Dexter Hall, chief of staff and senior content specialist for financial security with Prosper Waco, comes in contact with a lot of people. He knows those who are "for you," and he knows those "who are not." He calls Solano "selfless in his giving."
Hall's co-worker agrees. "Alfred is an engaging and caring leader in our community who thinks of others each and every day," added Hermann Pereira, chief program officer at Prosper Waco.
"He is dedicated to growing and investing the next batch of leaders in our community. Alfred is passionate about equity in our community and is someone who 'walks the walk' in every interaction he has."
If you tried to figure out Solano's main interests, that would be nearly impossible. He's like the wind; he is everywhere. Kim Patterson, executive director of McLennan Community College Foundation and Institutional Advancement, used some of the exact words in her description of Solano. He loves pushing education, se he is on the board of the MCC Foundation.
"Alfred is a connector, always focusing on others and how he can help bring our community together. We often say, 'That guy is everywhere!' and it's true; he is very intentional about that. He inspires me to strive to do more and be even more engaged in our hometown."
Solano was raised in Waco and is a graduate of Texas State Technical College. After 35 years in business, he is now president and CEO of the Cen-Tex Hispanic Chamber of Commerce in Waco, a role he has held for three years. In the time under this leadership, the CTHCC has been recognized as the Small Chamber of the Year 2019 by the Texas Association of Mexican American Chambers.
For Solano, serving on the CTHCC board for many years opened doors to many opportunities, shaping his "passion for engaging businesses with the non-profit sector," says Solano.
He's a board member of several other organizations, too — Hillcrest Health System, which is totally different from StartUp Waco, where he is also on the board. If you want to keep up with local happenings in Waco, call Solano. He's a board member with Act Locally Waco, KWBU, and Heart of Texas Economic Development District. I am pretty sure the list goes on.
But if you just need a friend, someone to talk to, you can also call Solano. He'll serve in that role, as well. We think, however, that Hall says it best.
"In a world where everyone is striving to be Number 1 and on the "A" team, Alfred Solano is a devout communitarian giver that pushes and pulls everyone forward . . . [exemplifying] that to be humane is to be a great human being."
Alfred and his wife, Rachel, have been married for 13 years and are very proud of Alfred's daughter, Elena Solano, a psychotherapist in Austin.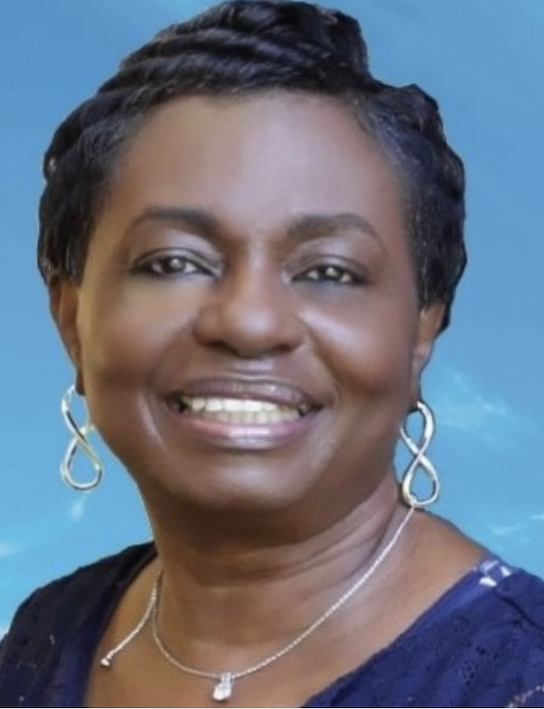 Linda Crawford, owner of The Anchor News, is an English professor at McLennan Community College, a motivational speaker, and author of the book, God, Destiny and a Glass of Wine (available on Amazon).
The Act Locally Waco blog publishes posts with a connection to these aspirations for Waco. If you are interested in writing for the Act Locally Waco Blog, please email Ferrell Foster at [email protected].
In honor of Black History Month, we are featuring interviews with local Black community leaders. These pieces were written by Baylor University students from the Department of Journalism, Public Relations, and New Media. The students asked questions about what the leaders love about Waco, and we are excited to share their responses with you this month.
By Julia-Rachel Dominguez
Dytrun Thirkill, an accountant at Cen-Tex Hispanic Chamber of Commerce, has lived in Waco since college and never left because he found the community so admirable.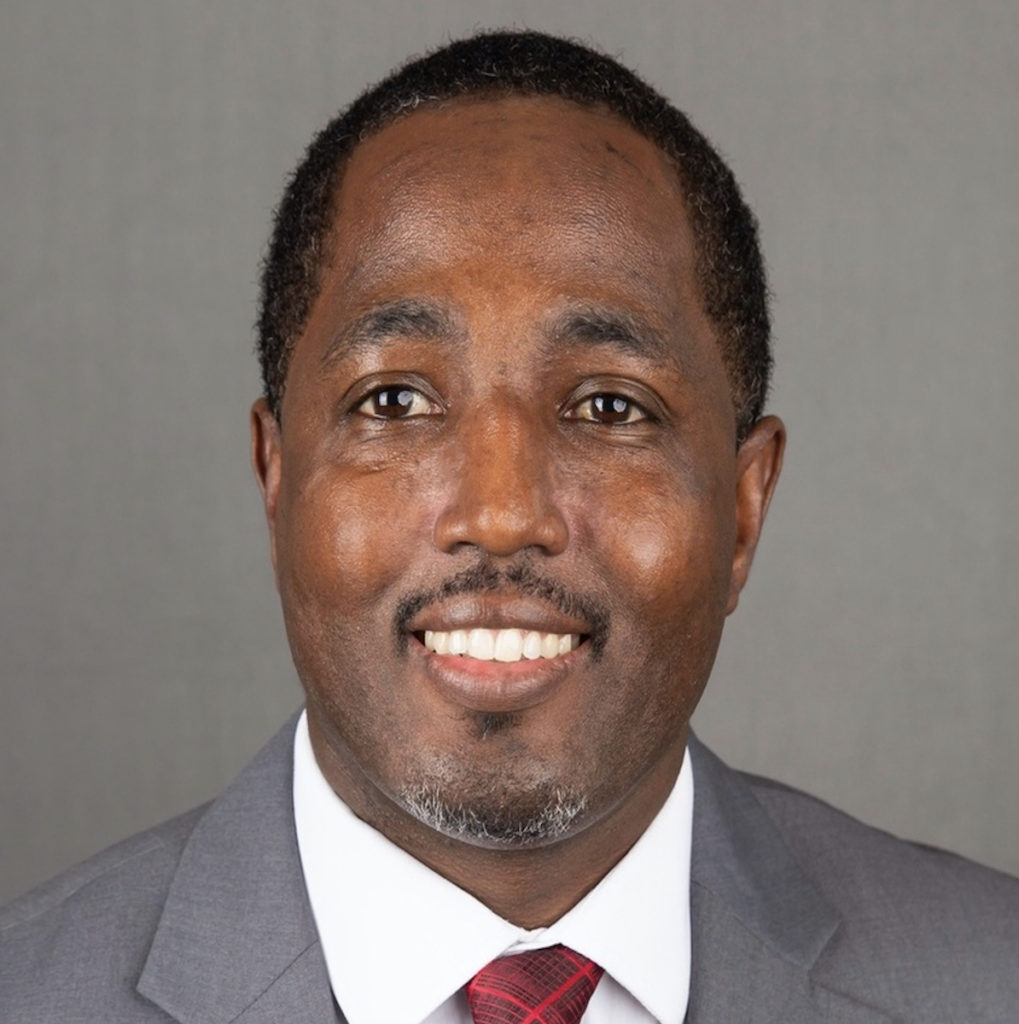 Thirkill was born two hours away in Jacksonville, and attended McLennan Community College in Waco. He studied accounting and got an internship with Cen-Tex Hispanic Chamber. He has now been working there for eight years.
"I enjoy my position a lot because it's what I wanted to do, but also, once I got this position, it opens up more opportunities for me in the future," Thirkill said.
Thirkill is very involved in Waco. He serves on the Economic Opportunities Advancement Corp. Board. According to its website, the EOAC's aim is that "every individual has the opportunity to contribute to the full elimination of poverty."
Thirkill is involved with the United Way Financial Committee, as well. On its website, United Way says its mission is, "focused on strengthening our community and creating opportunity for every resident" by fighting for "the health, education, financial stability, and safety net services of every person in McLennan County."
He also gets involved and is able to help the people of his community through his work at the Hispanic Chamber.
"We host community events such as Christmas Toy Drive, Trunk or Treat, school backpack drives. We have The Floating Mercado, where vendors are able to set up spots to sell their items, and we host job fairs," Thirkill said.
Thirkill isn't just involved because it is part of his job; he says he enjoys going to community events and shopping at local shops to support small businesses in town. There are many things to do in Waco; people just have to look for them.
Thirkill urged college students to enjoy Waco while they are here and begin to get involved, as well, so they can become a part of the community.
"Anyone can get involved. You can start with a chamber. There are like seven different ones. There's community programs, neighborhood programs, and nonprofit ones," Thirkill said. "Also, I would say to try to serve on committees and boards on some of those chambers that you get involved in."
The website, Cen-Tex Hispanic Chamber of Commerce for Waco, has ways to join the chamber, how to contribute to it, and its mission statement.
"My favorite part about Waco is it is not necessarily a small city, but it's big enough that they have things here — things you can do. And also there are resources available to people.There is still a close knit community since the town is smaller, so I enjoy that," Thirkill said.
Waco has been pegged as a developing city and has seen exponential growth over the past years, with a growth rate of around 1.4% each year, according to a KXXV McLennan County article . Thirkill said he sees a bright future for Waco.
"I hope that we just keep going in the direction that we are going so that we can create more opportunities for the people of Waco," Thirkill said.
Julia-Rachel Dominguez is a freshman journalism major on a pre-law track at Baylor University.
The Act Locally Waco blog publishes posts with a connection to these aspirations for Waco. If you are interested in writing for the Act Locally Waco Blog, please email Ferrell Foster at [email protected].
By Rachel E. Pate
"In a racially equitable society, the distribution of society's benefits and burdens would not be skewed by race." – The Aspen Institute
Brief Rewind
Around this time last year, the City of Waco, our mayor and city council held a retreat addressing racial inequity within our community. J.B. Smith, Waco Tribune-Herald reporter, covered the story in "Waco council takes aim at racial disparities, gentrification" (May 23, 2019). Some of the staggering statistics gathered and presented by the city were highlighted in J.B.'s article, revealing that:
Whites account for 43% of Waco's population but hold 80% of the jobs paying more than $40,000 as of 2015.
Among white households, 13.5% make less than $25,000 a year, compared with 25.3% among Hispanics and 51.1% among blacks.
Nearly 29% of white households make more than $100,000 a year, compared with 3.3% for blacks and 8.7% for Hispanics.
African Americans in 2017 had a 31% mortgage denial rate, compared with 20.9% for Hispanics and 11.7% for whites.
In the news article Councilman Dillion Meek stated: "I've always put a high value on grit and self-determination, but if the goal is to improve the economy, we have to look at systems from 100 or 150 years ago to now," Meek said. "The outcomes from the data speak for themselves and are a direct result of the history of this community."
Assistant City Manager Deidra Emerson was also quoted saying: "The end goal is to ensure that everyone in Waco thrives, including people of color. … The starting point for the next generation is the ending point of the last generation. If we don't start to change those outcomes now, we'll keep repeating the same things."
Pandemic Proportions
Positioned against the backdrop of a once-in-a-century global pandemic, we all witnessed our nation's institutions, systems, businesses and, most importantly, people brace for a great unknown together. As the virus spread, we were forced to mourn more and differently than before, all while swallowing disproportionate effects happening in communities of color. The Pandemic drastically changed so much of what we thought we once knew and added to the boiling pot of health disparities, income disparities, racial disparities and inequity in the fabric of America.
As the wave of concern swept through our nation, our local leaders were called to immediate attention and action; elected officials, health officials, business experts and volunteer task forces were all on one accord.
The Cen-Tex African American Chamber of Commerce (CTAACC), along with others, was right in the thick of early and ongoing discussions about community health and our local economy. Our staff immediately pivoted from pre-set work to intentionally and strategically supporting the needs of our community's small and minority-owned businesses.
We partnered with the Cen-Tex Hispanic Chamber of Commerce to support immediate small business initiatives like our StarBridge Bingo and Buy Local Waco online marketing campaigns. We worked together to collect grassroots data from businesses, employees and people of color.
CTAACC was firmly seated at the table with the city and other community partners breaking down information, providing frequent updates and contributing solutions.
Collective Voices
While weeks of the shelter-in-place orders and social distancing continued, CTAACC assembled an informal advisory group to work alongside our staff and help create solutions for business equity. Community business members and leaders included Wannika Muhammad, Rev. Marlon Jones and Cuevas Peacock, who each added diversity, passion and perspective to the dialogue. Our group later became known as the CommUnity Voices team. United in tackling the tasks before us, we put our heads together and strategically planned our moves ahead.
Within our virtual, weekly think-tank sessions, each member shared our concerns about equity, community and business. Each contributed wisdom and insight from our collective backgrounds in business and community development, religion and higher education and lived experiences. We examined and digested everything around us and studied the historical pre-sets of inequity.
As we saw increased unemployment rates for workers, struggling small businesses and government relief that could only do so much, the group determined that solid, perpetual initiatives were mandatory to rightfully shore up vulnerable, small, minority-owned businesses. In those conversations, our vision for equity was honed.
Forward March
The Chamber's Center for Business Excellence (CBE) has long been an engine for small business development, offering free business tools, technology resources and meeting space. Utilizing this existing program, CTAACC established the Cen-Tex Minority Business (CTMB) Equity Fund in May 2020 to provide business relief to businesses of color through grant funding and micro-loans. (Donate Here.)
The CTMB Equity Fund is the first local fund in our community that will assist small minority-owned businesses facing income loss or rising expenses due to circumstances caused by natural disasters, illness, global pandemics, or any situation that disrupts their economic and social well-being.
The fund will also provide increased access to social capital and business training/education for entrepreneurs. Our kick-start campaign goal of $100,000 provides individuals, organizations and businesses with the opportunity to not only talk about equity but invest in it also. I could say more, but for now I'll digress and take a breath. There's still more action to be done tomorrow.
The Center of Business Excellence (CBE) is a private sector 501(c)(3) charity affiliated with the Cen-Tex African American Chamber of Commerce. The CBE actively helps McLennan County small businesses thrive by providing operational, social, and financial resources needed to sustain business development. The CBE manages the Cen-Tex Minority Business Equity Fund, a program created by the Cen-Tex African American Chamber of Commerce and a Business Advisory Committee comprised of community business members and leaders.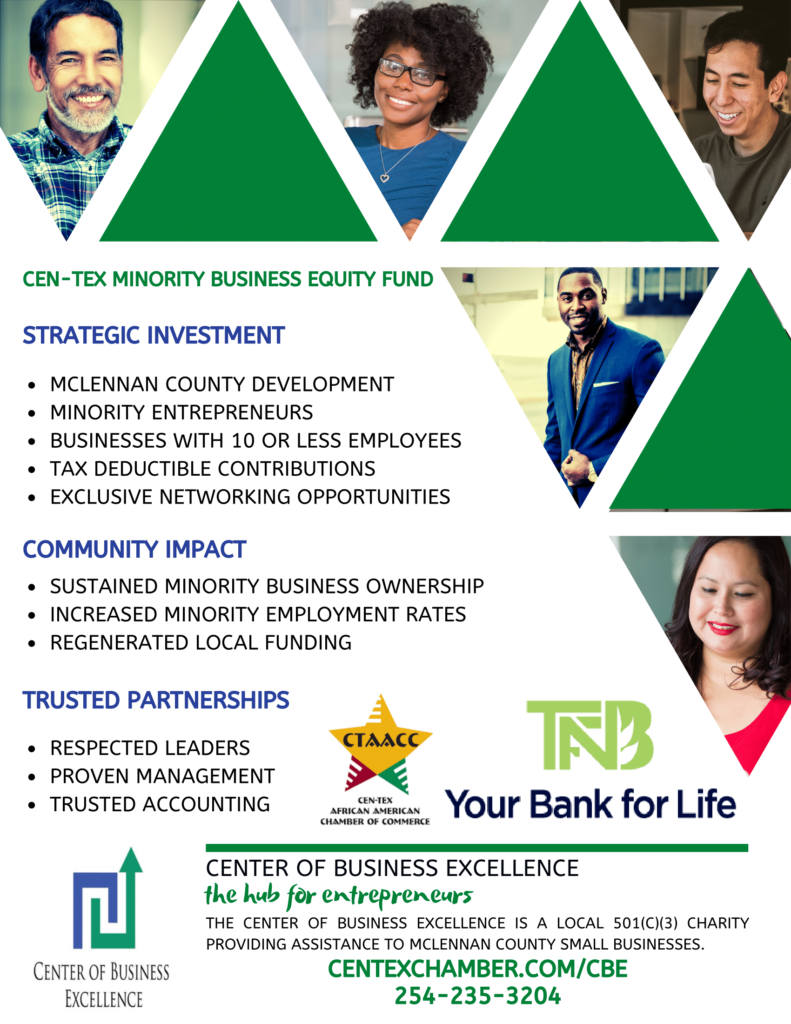 The purpose of the fund program is to provide short-term, immediate aid/relief to small, local minority-owned businesses facing income loss or rising expenses due to circumstances caused by natural disasters, illness, global pandemics, or any situation that disrupts their economic and social well-being.
Any McLennan County-based, minority-owned, small business with 10 employees or less is eligible to apply for assistance. Grants/loans may be awarded up to $2,500 dependent on resources. I could go on, but for now I guess I'll digress and take a breather. There's action to be done tomorrow.
Editor's Note: Investments in the CTMB Equity Fund are currently being accepted online at www.centexchamber.com. The online application portal for business funding is expected to open later this month. CTAACC can be reached at (254) 235-3204.
---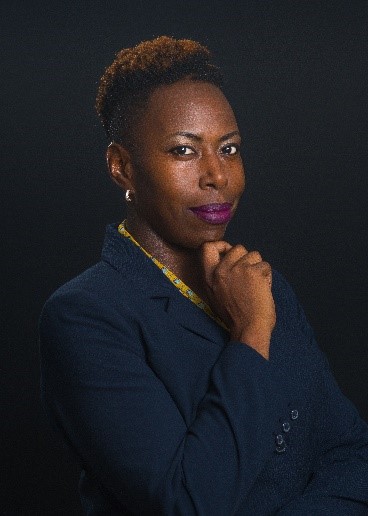 Rachel E. Pate is vice president of economic development at Cen-Tex African American Chamber of Commerce (CTAACC) in Waco. Rachel is a native Wacoan and graduate of University High School. Since 2016, Rachel has served in various roles at the chamber and championed the causes of small entrepreneurs, women, and minorities. She is also a LeadershipPlenty Institute graduate, Rapoport Academy Public School Board member and Start-Up Waco Board member.
With her mother being a Sunday School teacher and evangelist, Rachel began serving the community at a very early age. She was active on her church's usher board and youth ministry. Some of her fondest memories of growing up in Waco are being surrounded by her large, extended family for reunions and Juneteenth gatherings; her mother is one of 11 siblings who all hail from Waco. Her father, R.E. Pate Jr. (deceased), and mother met at Paul Quinn College in the early 1970s — the same campus where CTAACC resides today.
Rachel is also a proud mom of one, a lifelong member of Toliver Chapel Church, a lover of the great outdoors, an avid basketball fan, and a dedicated wearer of Converse's Chuck Taylor shoes. Rachel's favorite scripture is Romans 8:31- "…If God be for us, then who can stand against us?"