By Christine Holecek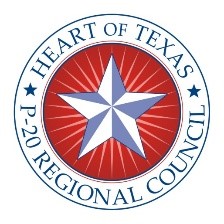 Preparing local students for a successful journey through school and college to careers is critical to the well-being and growth of our community. The Heart Of Texas P-20 works to promote streamlined, transparent degree pathways for students to move quickly and successfully through their education and onto college and/or a career. The Heart of Texas (HOT) P-20 brings together representatives from the independent school districts (ISD), institutions of higher education (IHE), Region 12 Education Service Center, industry and government across six counties: Bosque, Hill, Falls, Limestone, Freestone and McLennan to work towards this goal.
The HOT P-20 mission can best be summarized as follows:
Collaborating by building cross-community team to address education and career possibilities for all students.
Informing our diverse communities about ongoing initiatives, best practices and available resources.
Advocating for educational best practices with at the state and local levels.
Upcoming Activities include
Collaborating:
Heart of Texas P-20 Forum "State of Education Conference" (Session# 146917) – April 26, 2018 – 11:00 to 2:00 – Education Service Center Region 12
Informing:
A look at SAT from a Math Perspective (Session #126532) – February 27, 2018 – 9:00 to – 4:00 – Education Service Center Region 12
21st Century New, Emerging, and Evolving Careers (Session #126482) March 1, 2018 – 9:00 to 12:00 – Education Service Center Region 12
CTE Quarterly Network Meeting (Session #126446) – April 26, 2018 – 9:00 to 11:00 – Education Service Center Region 12
Connect3 Conference – June 6-8, 2018 – ESC Region 12
Counselor Summer Fly-In – June 11-15, 2018 – MCC/TSTC
Advocating (Student Events):
Construction and Welding Expo "Build Your Future" – March 23, 2018 – 8:00 to 3:30 – Greater Waco Advanced Manufacturing Academy
YES! Expo – May 15, 2018 – 8:00 to 4:00 – Extraco Events Center
---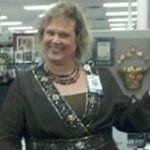 This Act Locally Waco blog post was written by Christine Holecek. Christine is an Education Specialist at Education Service Center Region 12 in Waco. She has worked in the area of Adult Education and Career & Technical Education for the past 25 years. She earned an AAS degree from MCC, a BAAS and Master's Degree from the University of North Texas and is currently enrolled in the Doctoral Program in Educational Leadership and Policy Studies at Tarleton State University.
The Act Locally Waco blog publishes posts with a connection to these aspirations for Waco. If you are interested in writing for the Act Locally Waco Blog, please email [email protected] for more information.