By Charles Williams
The Texas and U.S. economies are surging along with the confidence of U.S. consumers as COVID-19 vaccines flood the nation. But the persistence of the coronavirus makes the recovery fragile.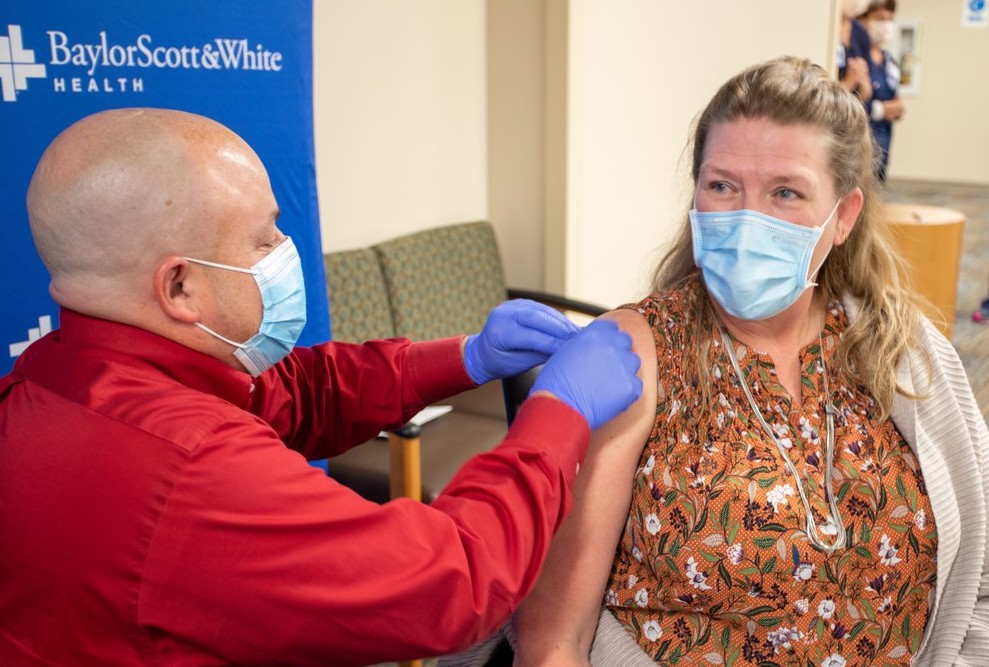 The pace of the U.S. economic recovery in 2021 hinges on the pace of COVID-19 vaccinations.
The general business activity index, which reflects the net share of Texas executives saying conditions improved or worsened, hit an all-time high in April for services companies. Manufacturers' confidence spiked, too.
In the Texas services sector, indexes on general business activity and company outlook rose to their highest levels since the survey began in 2007. Among manufacturers, indexes for new orders and growth in orders climbed to their highest readings in the history of that survey, according to the Federal Reserve Bank of Dallas.
"All the stars are aligning to have a great recovery," Luis Torres, research economist at the Texas Real Estate Research Center at Texas A&M University told The Dallas Morning News. "The economy is going gangbusters and the [Dallas Fed] forecast calls for recovering all the lost jobs [in Texas] by the end of the year."
Texas Comptroller Glenn Hegar recently issued a revised revenue estimate that gives lawmakers several billion more dollars to spend as they wrap up the next state budget. Hegar cited improved performance of the state economy as COVID-19 restrictions began to be lifted over the past two months and immunizations improved consumer confidence. In a letter to Gov. Greg Abbott, Lt. Gov. Dan Patrick, and Speaker Dade Phelan, Hegar said he is optimistic about economic growth because of the rollout of COVID-19 vaccinations in Texas and reopenings of businesses in the state and elsewhere in the U.S.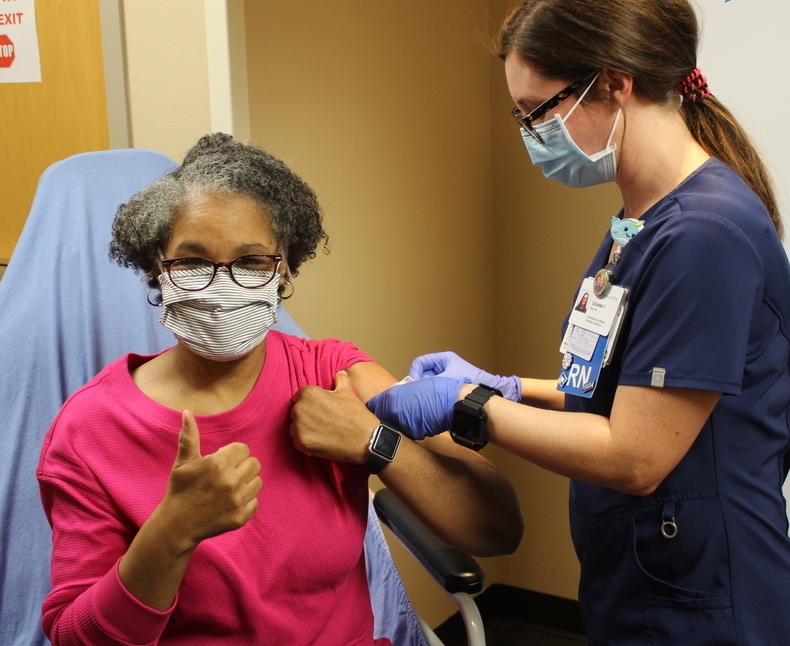 Nationally, the economy expanded rapidly in the first quarter at a torrid 6.4% annualized rate. Personal consumer spending rose at an equally impressive annualized rate of more than 10%.
Our local area is also participating in the recovery. McLennan County sales and county use tax was up 1.6% in April and 7.7% year-to-date. Waco specifically is up 2.6% year-to-date. Many Texas cities and counties are running deficits compared with last year's figures.
Despite this, nearly a quarter of U.S. adults say they would still avoid shopping at local businesses or dining inside restaurants after being vaccinated, according to a new national survey by YouGov on behalf of Bankrate. But the economy can't fully recover until consumers do what they do best in America: buy freely what they want or need.
The key to full return of the local economy is residents' confidence: How vulnerable am I if I venture out to shop or return to the workplace? How contagious are my neighbors and friends?
Herd immunity — the rate at which enough people become immune to a disease to make its spread unlikely — may be an unattainable goal, experts say. However, the only sure answer is to vaccinate as many people as we can.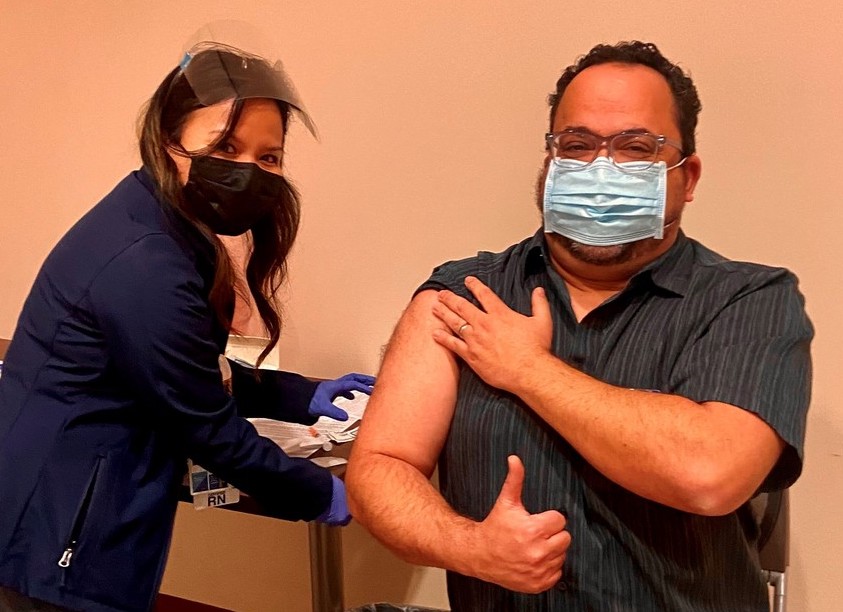 As of May 6, only 24% of McLennan County residents were fully vaccinated. Compare that with the Texas rate of 29% and the U.S. rate of 33%. A CDC assessment looking at hospitalizations in two U.S. hospital networks covering 24 hospitals in 14 states has found that fully vaccinated adults over the age of 65 are 94% less likely to be hospitalized with COVID-19 than unvaccinated adults in the same age group.
Encourage your friends, coworkers, and neighbors to get vaccinated. As more and more acquaintances become vaccinated, hesitancy and resistance will continue to melt. That leads to more consumer confidence and fuels the local economic recovery.
A free online MyBSWHealth account is the easiest way for Waco area residents to schedule vaccine appointments at Baylor Scott & White Health. There are also walk-in appointments available.
Right now it is time to roll up our sleeves and engage our communities to increase vaccination. The health of our community and our economy depend on it.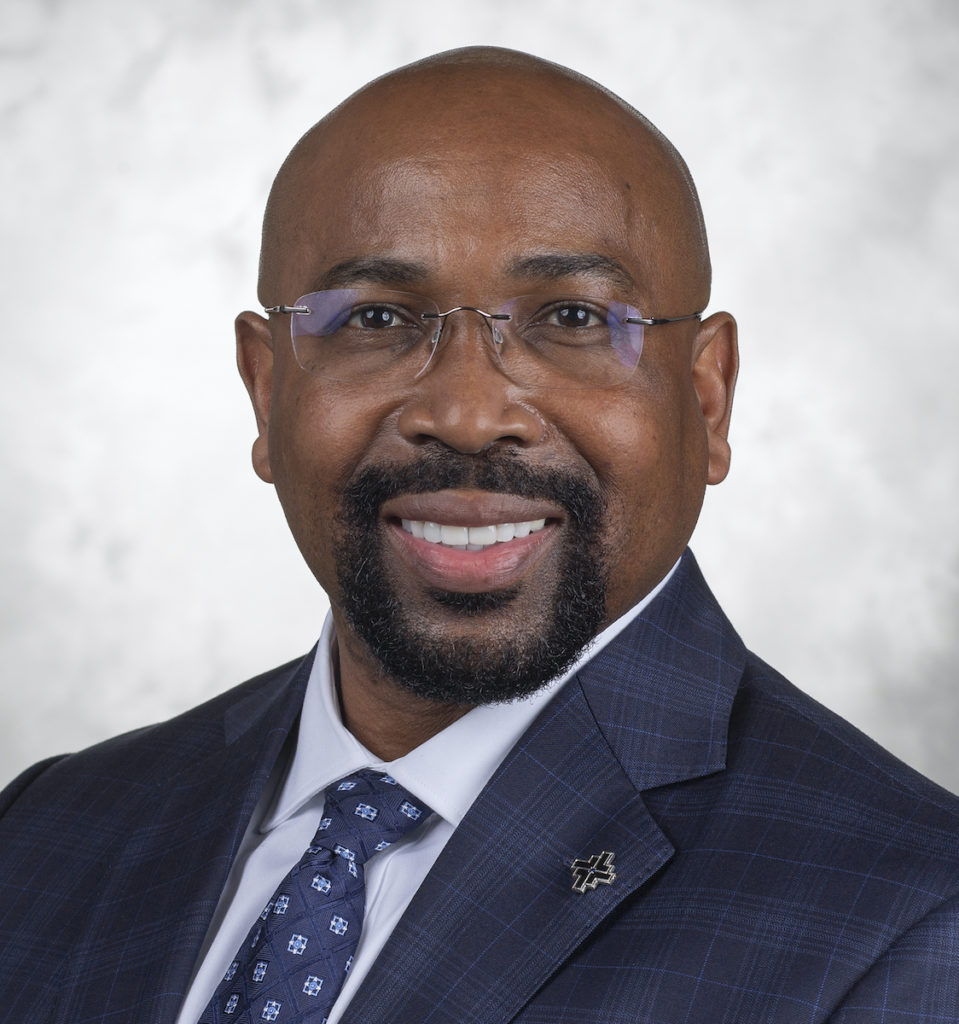 Charles Williams joined Baylor Scott & White in January 2021 as president of BSW – Hillcrest in Waco. Prior to that, he served as president and CEO of Regional Medical Center of Orangeburg & Calhoun Counties in Orangeburg, S.C. Charles is no stranger to Texas, having spent most of his life in the Dallas-Fort Worth metroplex.
The Act Locally Waco blog publishes posts with a connection to these aspirations for Waco. If you are interested in writing for the Act Locally Waco Blog, please email Ferrell Foster at [email protected].