Read Locally Waco: Let's make Wacotown a reading town!
Waco ISD Superintendent Dr. Marcus Nelson has declared literacy to be one of the top goals for our school district.  We all have a part to play in making sure our children grow to be terrific readers!  Act Locally Waco is looking for a way to help.  We have come up with an experiment.  We hope you will join us.
For now, we are going to focus on "sight words."  Sight words are commonly used words that children need to memorize so that they recognize them and can say them easily and automatically.    Throughout this semester, we will share lists of sight words with you to work on with the children in your life.
Teaching sight words is as easy as writing the words on index cards or scrap paper and reviewing them with children flashcard style.  We will also be sharing short stories that use sight words from the list.  You can use these stories to practice the words with the kids you know.
This week we are using some of the words on the First Grade Sight Word List.  Here are links to the stories we have posted so far, if you would like to print it out for your child to read or illustrate:
Do you have ideas about how to make this project better or more fun? Would you like to submit a story using some of the sight words?  Would you like to illustrate a story?  Email [email protected]  with your ideas.
Together we will make Wacotown a Reading town!  #readlocallywaco!
---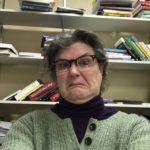 This Act Locally Waco blog post is by Ashley Bean Thornton, she has lived in Waco almost 20 years now.  Far longer than she ever lived anywhere else.  She likes to walk. If you see her out walking, honk and wave and say "hi!" 
 The Act Locally Waco blog publishes posts with a connection to these aspirations for Waco. If you are interested in writing for the Act Locally Waco Blog, please email [email protected] for more information.
(Visited 13 times, 1 visits today)