by Tabitha Ferguson
Most people think of Post Traumatic Stress Disorder, or PTSD, as being something that happens to someone after they return from war…but, the trauma that causes PTSD can be a lot closer than we think, and the PTSD caused by this kind of trauma is the most marginalized and stigmatized silent-growing epidemic in society. People are quick to throw out a diagnosis like bipolar disorder, depression, personality disorder, anxiety disorder, etc. without really doing a thorough assessment and understanding what physically happens to someone who experiences trauma.
Here are some examples of trauma that can cause PTSD: childhood trauma, abuse, neglect (not being wanted, verbal, psychological abuse and bullying, divorcing parents, growing up with substance abuse parents), sexual abuse, domestic violence, loss and abandonment through death or divorce.
PTSD is an invisible illness with symptoms including uninvited memories (flashbacks), deregulated emotions such as anxiety and fear, depression, anger, chronic heartache, insomnia, and night terrors all at once or sporadically. I've lived with this disorder my whole life and although I'm no longer broken or suffer with constant symptoms, I still have to address my bruises to maintain my freedom. There was a time, however, that my mind was plagued with uninvited memories and deregulated emotions. This paralyzed me.
I've suffered with depression and anxiety since I was as young as 10 years old. I smoked my first cigarette at the age of 11 years old and turned to food for comfort. I've suffered with eating disorders, drug addictions, nicotine addictions, self-harm and suicide attempts — all because I didn't know how to cope with not being loved the proper way. People just assumed I was born with mental illnesses since my mother projected those lies on me to collect a disability check on me. The consequences of her actions retraumatized me, and I believed the lie that something was wrong with me for over 30 years.
When I was moved to two different treatment facilities the summer before my sophomore year, all I remember was the pain I felt because I blamed myself for all the mistreatment in my life. I couldn't speak fluently about what all I experienced my 15 short years of life back then. All I could do was hurt, medicate, and misbehave. I also believed there was something wrong with me and the same message reverberated in my mind over and over until it took root. "I'm unworthy. I'm not lovable. There must be something wrong with me because my own family doesn't even want me." People just saw the behavior attached to those thoughts without knowing the depth of my pain and loaded me up on psych medication as they pushed me straight into the judicial system. I was raised by the systems, and I will never know what it's like to have loving, supportive parents. I've had to grieve this reality as I learned how to parent my two boys alone.
A little over 10 years ago my life was forever changed when someone gave me Joyce Meyer's book, "Battlefield of the Mind." For the first time in my life the seed of hope was planted in my heart as I read someone's story similar to mine. Joyce Meyer also offered a solution that wasn't your typical quick fix this world tries to offer. At the beginning of my recovery, I was simply just learning how to self-regulate my emotions and function in society. I had no clue that I suffered with PTSD because I was trapped in all of the lies growing up. As I've mentioned before, everyone else minimized the abuse and trauma I lived through, so I minimized it as way to cope with it. This was not healthy. I found ways to escape the trauma by dissociation which caused suppressed memories that I've had to finally deal with as they've surfaced over the years. I also suffer with memory loss in certain seasons of my life growing up. Joyce's book unlocked the prison in my mind I suffered with my most of my life. I began a new journey with God and I began to see change.
This was the beginning of my newfound life, and I began processing the hurt I kept locked away for so long. I began to take a look at the lost little girl within me and addressed the wounded child from within.
Here I am 10 plus years later moving past a painful past and traumatic childhood as I've grieved all my losses. All it ever boiled down to was this – I wanted to be loved and accepted. I wanted to hear something positive about myself instead of all the voices around me that kept restating that I wasn't loved and valued. I've spent more years taking care of the mentally ill mother who abused me growing up than I did receiving love. I've also stood in the way of my mother who tried to commit suicide and visited her in mental institutions instead of being loved and supported throughout all of my own pain and suffering. This isn't something medication can fix. This was a wounded soul that only God could heal. Since then, I have had to learn how to simply receive love from the godly women that God has put in my path of restoration.
The reality I lived in and survived is still happening to young ones today. Backgrounds like mine make one a prime target for human trafficking and the street life. Mental health agencies need to understand the depth of pain and suffering a person has gone through before just throwing a medication at dysfunction and abuse. I'm convinced our modern day slavery is mental health, and it's evident that we have a crisis that needs to be addressed holistically if we ever expect to see real change and freedom. We weren't designed to carry the burdens of this world. Because someone's transparency changed the direction of my life, I share openly unapologetically to give others the same hope I received over 10 years ago.
---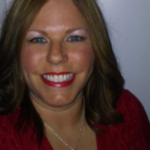 My name is Tabitha Ferguson and I was born and raised in this city. I share my story openly to help others find the same hope, healing, and restoration I found 11 years ago from a traumatic childhood.
The Act Locally Waco blog publishes posts with a connection to these aspirations for Waco. If you are interested in writing for the Act Locally Waco Blog, please email [email protected] for more information.
By Maggie McCarthy
Texans are a fierce bunch. I witnessed this first-hand when the local Veterans hospital was under threat of closure in 2003. The Central Texas community mobilized, a blue-ribbon group was formed, Veterans organized and the citizenry signed up to write letters and plead with Congressmen.
Their red-blooded pride was understandable as the hospital had served Waco and throngs of returning military members since 1932. The campus, with its sturdy brick buildings and handsome terracotta tile roofs, were placed at a bucolic green landscape to allow those suffering the wounds of war to receive health care and comfort as they grappled with their war-weary experiences. It was thought that simply strolling around the grassy loop of buildings could have a therapeutic benefit.
This quest to provide relief to those who bore the brunt of battle, including the psychological impact, is part of the mission that continues today. But back in 2003, it was touch and go.
Luckily, pride, planning, and persistence prevailed. Not only was the hospital spared from the wrecking ball, some parts emerged in a new and improved rendition. The mission was galvanized by a bi-partisan effort to not only keep the campus intact, but to provide specialized services for new and emerging problems.
The Iraq war was less than two years old, but those in active combat were already dealing with the devastation of improvised explosive devices (IED). Unlike their forefathers, who knew the deadly force of bomb blasts, modern military were equipped with protective armor that kept them alive, but with brain damage that might not show up until much later, a condition now known as Traumatic Brain Injury (TBI).
In addition to the physical ills, Veterans carried home the psychological scars of war that were heavier than any of the armor and ammo they could lug. Post-traumatic stress disorder (PTSD), depression, alcohol and drug abuse, and even thoughts of suicide would need special treatment and approaches.
For these men and women, there was a destination that could help probe solutions to these vexing problems that surfaced. But it required highly trained researchers who sought out the best approaches, gathered the data, field tested the theories and shared results in ways that advanced mental health care.
Waco should be proud to have such a place that is a hub of mental health researchers and practitioners. It is called the Center of Excellence for Returning War Veterans and it is part of the VA healthcare system (regionally called VISN 17).
Today, Building 93 on the historic campus maintains it tranquil and traditional exterior, but inside there is a buzz of activity from some 45 individuals who specialize in veteran mental health. One of only three Centers of Excellence in the country, the Waco VA campus was chosen by Congress in 2006 to conduct specialty research on our country's returning Post-9/11 veteran population, which include Veterans enlisted in any of the military branches during the Operation Enduring Freedom (OEF), Operation Iraqi Freedom (OIF), and Operation New Dawn (OND) campaigns. The signature research focus is PTSD.
There are more than 35,000 unique OEF/OIF/OND Veterans registered in the Central Texas Veterans Health Care System (CTVHCS) and more than 40,000 active duty military service members in the area. An additional 300,000-plus family members (including spouses and children, retirees, and survivors of deceased Veterans) are touched by military matters, according to a recent Fort Hood census.
In addition to grant support from the Department of Defense (DoD) and the National Institutes of Health (NIH), the Center collaborates with Texas A&M and Baylor University, and the Central Texas Veterans Research Foundation, a nonprofit organization that helps facilitate a broad spectrum of Veterans research.
Few people may know the quiet work that is done to understand, and help, those who served. But I, for one, am glad that Waco persevered in saving the hospital. The researchers who daily strive to probe, problem solve and publish their findings may help future generations of Veterans. Then, they too can become the fierce defenders of the people and places that heal.
---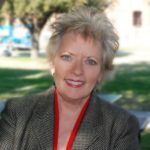 Maggie McCarthy is the Executive Director of the Central Texas Veterans Research Center and has spent more than 25 years managing and consulting with nonprofit organizations, with an emphasis on philanthropic and grant management foundations. As a volunteer, she has helped to support Veterans organizations and the formation of the Veterans One Stop in Waco, Texas. To learn more about CTVRC please visit, www.ctvrf.org.
The Act Locally Waco blog publishes posts with a connection to these aspirations for Waco. If you are interested in writing for the Act Locally Waco Blog, please email [email protected] for more information.
By Jamie Graham
Twenty-two years ago, I found myself lying on a massage table with fine thin needles being inserted into various parts of my body. The problem that had brought me to this unusual position was a monthly fluctuation in moods called Premenstrual Syndrome, accompanied by severe debilitating cramps. During my monthly cycle, I would swing between tears and irritability. Acupuncture had been recommended to me by a friend whose sister was attending the Academy of Oriental Medicine at Austin (AOMA). My friend assured me her sister, or one of her fellow interns in the student clinic at AOMA, would be able to help both with the pain and the moods.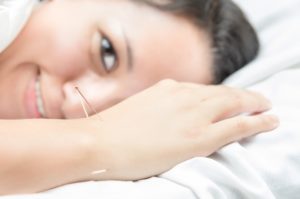 Being in such misery, I was willing to try anything. During my treatment, which included two interns and an instructor asking questions, taking my pulse and looking at my tongue, I mentioned I often had a feeling of something being stuck in my throat that wouldn't go down when I swallowed. A look of understanding passed between the two interns and one of them explained this was something Chinese medicine called Plum Pi Qi and it clearly was indicated in my diagnosis of Liver Qi stagnation. After the needles were removed, they also gave me an herbal formula and recommended I return for future treatments.
I was amazed at the results. I felt calmer, more centered and as a bonus, during the next monthly cycle, my cramps were much reduced. I was hooked.
Six years later, I was the intern seeing clients in the student clinic at AOMA. Many of those clients had mental health issues, ranging from depression, anxiety, grief, anger, PTSD and many others.
At AOMA, we learned emotional issues were related to stagnation of an energy called Qi (pronounced chee). Each emotion was also related to a specific organ system. Grief was related to lungs, anger and depression to liver, fear to kidneys, worry to spleen, overjoy (mania) to heart. By releasing this stagnation with the acupuncture needles and rebalancing the specific organ system, these mental health issues could eventually be resolved.
After graduation, I began to research how acupuncture helps resolve these issues. Western medicine had begun doing research studies on acupuncture. While many of these focused on pain, several of them also focused on mental health issues. There are many theories as to why acupuncture helps pain and other issues such as depression, anxiety and PTSD, one of the things we do know is acupuncture affects brain chemistry. It causes the body to release endorphins, serotonin, and enkephalins and other brain chemicals that help our body with pain, emotions and our immune system. It also increases receptor sites for these chemicals to attach to within the body.
One of the most interesting continuing education classes I have taken was working with veterans suffering from PTSD through an organization called Vet TRIIP (Veterans Team Recovery Integrative Immersion Process). This organization uses a multi-disciplinary approach to working with veteran PTSD. They incorporate tai chi or qigong, acupuncture, massage therapy, chiropractic, talk therapy and other modalities to help the veterans in their recovery.
The first veteran I treated was one who was, "wound very tight." He had chronic pain in his lower back and neck. Using just a few acupuncture needles and sitting with him quietly, I watch as the tension left his body. After the needles were removed, he stood up, and a smile came across his face as he realized his pain had eased. "I feel so relaxed," he said, "and the pain is much less."
Another veteran I worked with was also a survivor of sexual assault. She was having severe anxiety and insomnia. She also had chronic pain. She, too, was very tense—emotionally and physically. During the treatment, she was actually able to fall asleep, and afterwards told me she felt calmer, like she could finally take a deep breath.
Of course, veterans with PTSD aren't the only ones to benefit from acupuncture's effects on mental health issues.
Another training I took is called NADA (National Acupuncture Detoxification Association). This simple 5 needle acupuncture, done entirely in the outer ear, has been used to help people wean off drugs, alcohol and tobacco. One of its main effects is to help reduce stress and anxiety. It was used by acupuncturists to help first responders and victims deal with stress after 9/11, Hurricane Katrina and many other disasters. It's also used by Acupuncturists Without Borders when they respond to disaster sites around the world.
I use NADA quite often in conjunction with body acupuncture for my clients experiencing stress, depression or anxiety. One of the main points in this treatment is Shen Men, which translates as Spirit Gate. Quite often, if someone is in a stressful situation, I will add a very tiny (.06 mm) needle on a piece of tape to Shen Men, to help them deal with stress after they leave the clinic.
During my 16 years of treating clients with acupuncture, I'm still amazed when someone sits up from the treatment table with a relaxed smile on their face as they tell me how calm and energized they feel. And often, that's just a side benefit from other issues we've been addressing. It's one of the reasons I love my work.
---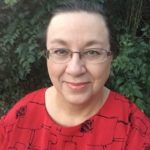 Jamie Graham is the owner of Healing Touch Acupuncture and is a licensed acupuncturist practicing in Waco. She has a Master of Science in Oriental Medicine from the Academy of Oriental Medicine at Austin. She and her husband, Bob, will be celebrating 43 years of marriage in March. She has one daughter and one grandson who are the joy of her life. She is owned by a Russian blue cat named Walter and a very spoiled shih tzu named Brandi. When she's not using needles as an acupuncturist, she uses different kinds of needles in her textile art, quilting, knitting and embroidery work.
You may contact Jamie at Healing Touch Acupuncture: 254-759-8050 | [email protected] | www.healingtouchacupuncture.com | www.Facebook.com/HealingTouchAcupuncture
The Act Locally Waco blog publishes posts with a connection to these aspirations for Waco. If you are interested in writing for the Act Locally Waco Blog, please email [email protected] for more information.