by Alexis Christensen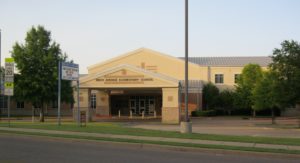 I have the privilege to work with three elementary schools within Waco ISD. They each have their unique strengths and challenges. Today though, I'm highlighting one campus in particular, West Avenue Elementary, located in the heart of North Waco on 15th Street.
Waco Community Development began partnering with West Avenue in 2007. We started simply by asking people questions about their dreams and visions for their neighborhood and actively listened to their responses. Out of those conversations, our Family Engagement Program began. Today, when I ask people to describe what North Waco and West Avenue were like back then, I get responses like, "tore up" and "lots of prostitution and drug dealers" and "couldn't see the good because of the bad." When you looked at the neighborhood by the numbers during that time, it's easy to see why people described their neighborhood like that. In 2009, there were 22 vacant retail/business spaces, 190 vacant residential lots, a poverty rate of 43%, and only 35% of residents were homeowners (NRS, 2009 & Census Bureau, 2000).
Yet, since the 2007-2008 school year, West Avenue has been rated by the Texas Education Agency (TEA) as Recognized, Academically Acceptable and Met Standard. And more recently, an assessment conducted by Waco ISD monitoring children's Pre-Kindergarten readiness showed that West Avenue students were among the most ready to learn among their peers (CLI Engage Assessment). I believe it is worthwhile to take a deeper look at a few factors that helped lay the foundation for West Avenue's success.
In its fourteen year history, West Avenue has had 2 principals.
Andreia Foster was the first principal when the campus opened in 2002. Her "open door policy" allowed Waco Community Development and other organizations to work with students and families. Ms. Foster remained principal until 2014. Her twelve year tenure at a single campus created stability not only for families, but for the teaching staff as well.
Sheree Goodman, who taught at West Avenue for 10 years, agrees: "Low turnover [among staff] is connected to academic success, but we were more than co-workers, we became a family… a network was established. The staff was family-oriented and all stakeholders were included in every process. We always tried to do what was best for the kids; we truly believed in the students," she said.
This legacy lives on through West Avenue's "new" principal, Joseph Alexander, who just finished his second school year. Mr. Alexander's motto is "No child is left behind at West Avenue." This is demonstrated through his vigor and big dreams for his campus. He stated, "I want West Avenue to be a Blue Ribbon campus, a model for the State of Texas. Our students are the best in the state. We will do what other people say we can't do with children from poverty. We believe that children can learn and will learn if given opportunity to be successful."
These beliefs and core values both inspire and motivate students and teachers to be the best.
Residents and community organizations are committed for the long haul.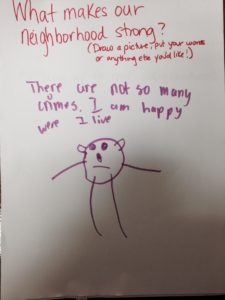 North Waco residents are not shy about their love for their neighborhood. An abundance of committed and trusted organizations and people live, work, worship and play in the neighborhood on a consistent basis. I would be remiss to try and name them all here; however, I've observed two main characteristics which distinguish these groups from others: their sustained commitment to learning from varying experiences and perspectives, and their deep held belief that trust is not a right due to them because of good intentions, but trust is a privilege to be earned. These practices are not cultivated overnight but develop with time.
Homeownership is growing in North Waco.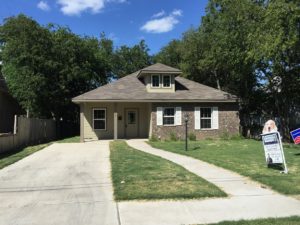 Homeownership is a major factor in creating neighborhood stability. A growing body of research points out that homeownership has the potential to positively impact educational goals.
"Affordable and sustainable forms of homeownership can also help families achieve long-term stability. Research on the connection between homeownership and children's education has found that homeowners tend to move less frequently than renters and that this may account for part of the difference in educational outcomes between children of homeowners and children of renters" (Holupka, C. Scott and Sandra J. Newman. 2010).
Waco Community Development was created with the lofty and ever galvanizing mission to inspire and cultivate healthy neighborhoods. In 2001, we joined the ranks of housing entities like Waco Habitat for Humanity and NeighborWorks who strived to create a culture of homeownership. For us, working within a geographically defined area proved to be a successful model. Today, the homeownership rate in Census Tract 12 (North Waco area) is 42%, an increase of approximately 7 percentage points from the 2009 sample data (Census 2014). We have seen vested homeowners become PTA officers, volunteers and mentors for students at West Avenue. One such Waco Community Development homeowner not only became the PTA Treasurer, but her son was valedictorian of his 5th grade class last May.
The complexity of factors influencing neighborhood development can make it difficult to understand what particular cause created a particular effect. There are schools of thought that believe this to be a negative thing, but I see a positive in the midst of the murkiness: It allows people and organizations to be interdependent when tackling difficult issues within our communities. It doesn't excuse us from critically evaluating our work or from pursuing excellence; it simply means we have the opportunity to reach out to partners all around us to create even greater positive impact.
West Avenue has learned to lean on and be leaned upon and I think that's a piece of why it's experiencing such great success. Former teacher Ms. Goodman said it best, "The school is still a pillar. People know they can go there for anything they need and the partners have become resources for both the community and the school."
---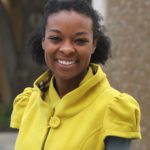 Alexis Christensen is a Community Organizer at Waco Community Development Corporation (Waco CDC) where she focuses on community building, leadership development and building collaborations.
The Act Locally Waco blog publishes posts with a connection to these aspirations for Waco. If you are interested in writing for the Act Locally Waco Blog, please email [email protected] for more information.